Van of the month

This months best van is.... more
Vehicles
Cars & Vans
Trucks and Trailers
Plant and Machinery
Race Cars, Bikes and Boats
PDF Visuals Supplied on Scale Drawings
Vehicle Wrapping
Magnetic Vehicle Signs
4x4 Wheel Covers

See our galleries:-


Vehicle graphics are a great moving advert for your business and without a doubt, the cheapest and best advertising that you could possibly have.
At Iden Signs we specialize in vehicle signage. We have over the past 28 years sign written 1000's of vehicles from the smallest car/van to the largest truck/trailer or an entire fleet of vehicles.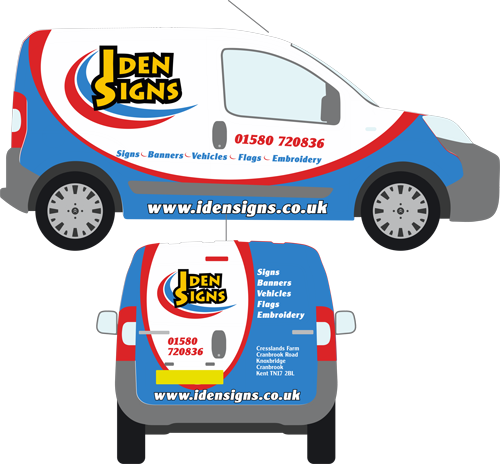 | | |
| --- | --- |
| | Contact us for FREE quotation! - 01580 720836 |
Iden Signs uses reasonable care to ensure the content of this page accurate and up to date. Iden Signs does not guarantee the comprehensiveness, accuracy, suitability, currency or adequacy of this information on the web page and disclaims all liability arising from it use.