History
Iden Signs was formed in April 1984 by me, the owner Kevin Gilbert aged only 20 years old. I started working from my parents extension and garage in Iden Crescent, Staplehurst (hence the name IDEN SIGNS). I was a self-taught sign writer who needed a change in my career as a butcher for Sainsbury's, not thinking at the start that there would really be that much work for a sign writer, How wrong was I!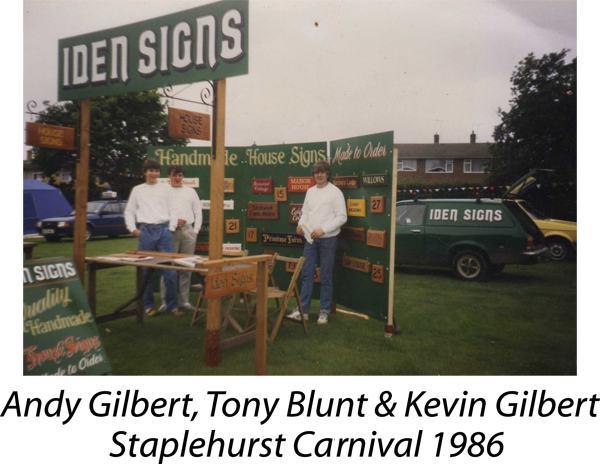 Working hard, often seven days a week, I found I was in much demand, soon needing my own workshop. Lucky for me, my parents moved to Hawkenbury and their new house also had a small workshop at the side, perfect for me! After a couple of years there, we needed more space, so we moved to Slaney Place Farm, Staplehurst, just a mile down the road, a perfect move not too far away.
At the beginning of the 90's I decided to leave for sunnier climbs and drove to Corfu, Greece to sign write around the island. Leaving my workshop in the safe hands of Lionel, a sign writer who had worked on and off with us in between his trips abroad. I had loads of work and had great fun, but one season was enough for me.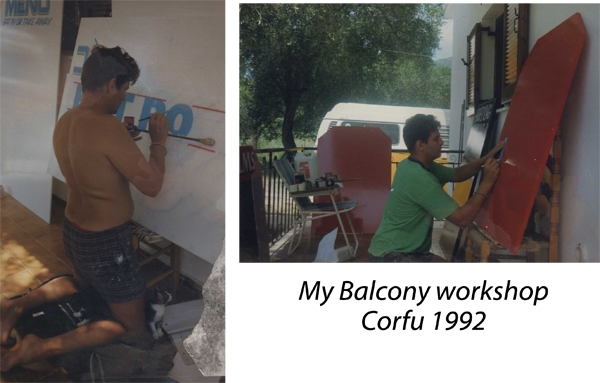 On my return, times were changing fast and computer generated sign making was the latest new thing. So after much reluctance to change from my trusted paint and brushes, we installed our first computerised system and that's when things started to get too busy for one person.
Trevor Palmer joined me in 1993 and still works with us today. Next to join was Neville Kirkaldie in mid 1999, also still working with us. Getting busier and busier we moved to our current location, at Cresslands Farm, Knoxbridge where we now have fantastic premises and perfect location for our Sign Company.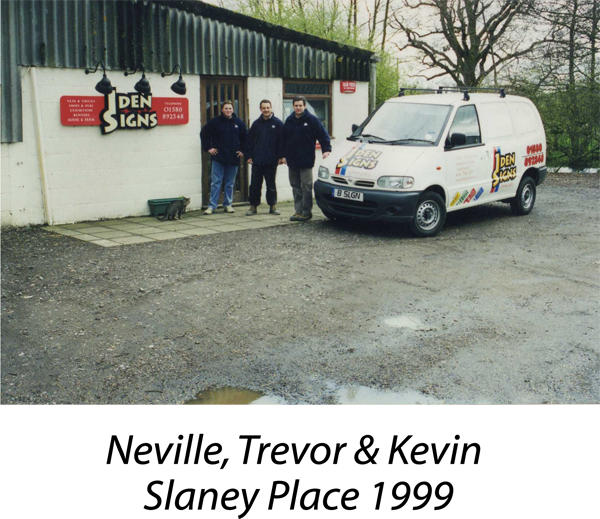 2002 saw the introduction of our first digital printer which has changed the sign making industry beyond recognition. Also in 2002, our fourth member Jon, joined us, making our sign making team complete.
Today we have years of experience between all four of us and remain the best known and longest established Sign Company in our area. Working every bit as hard to complete every sign project with as much care as we did in the beginning, 28 years ago.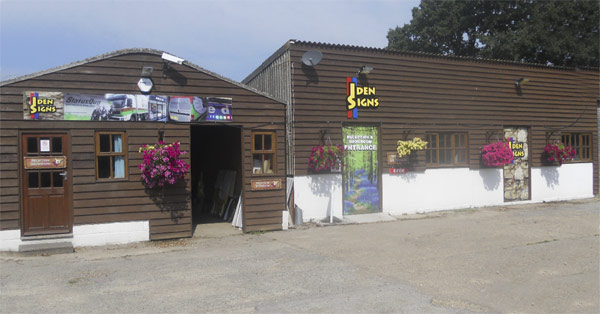 | | |
| --- | --- |
| | Helping you get the very best signage for your business. - 01580 720836 |